The National Pike District

Serving the youth of Howard County, MD

District Chair: Dan Lentz
District Commissioner: Brian McGivern
District Director: Taadie Robinson 443.573.2527 / Taadie.Robinson@Scouting.org
---
Download the District Calendars!
2019, 2020 (updated 10/9/2019)
---
Sign-up for District SMS Information!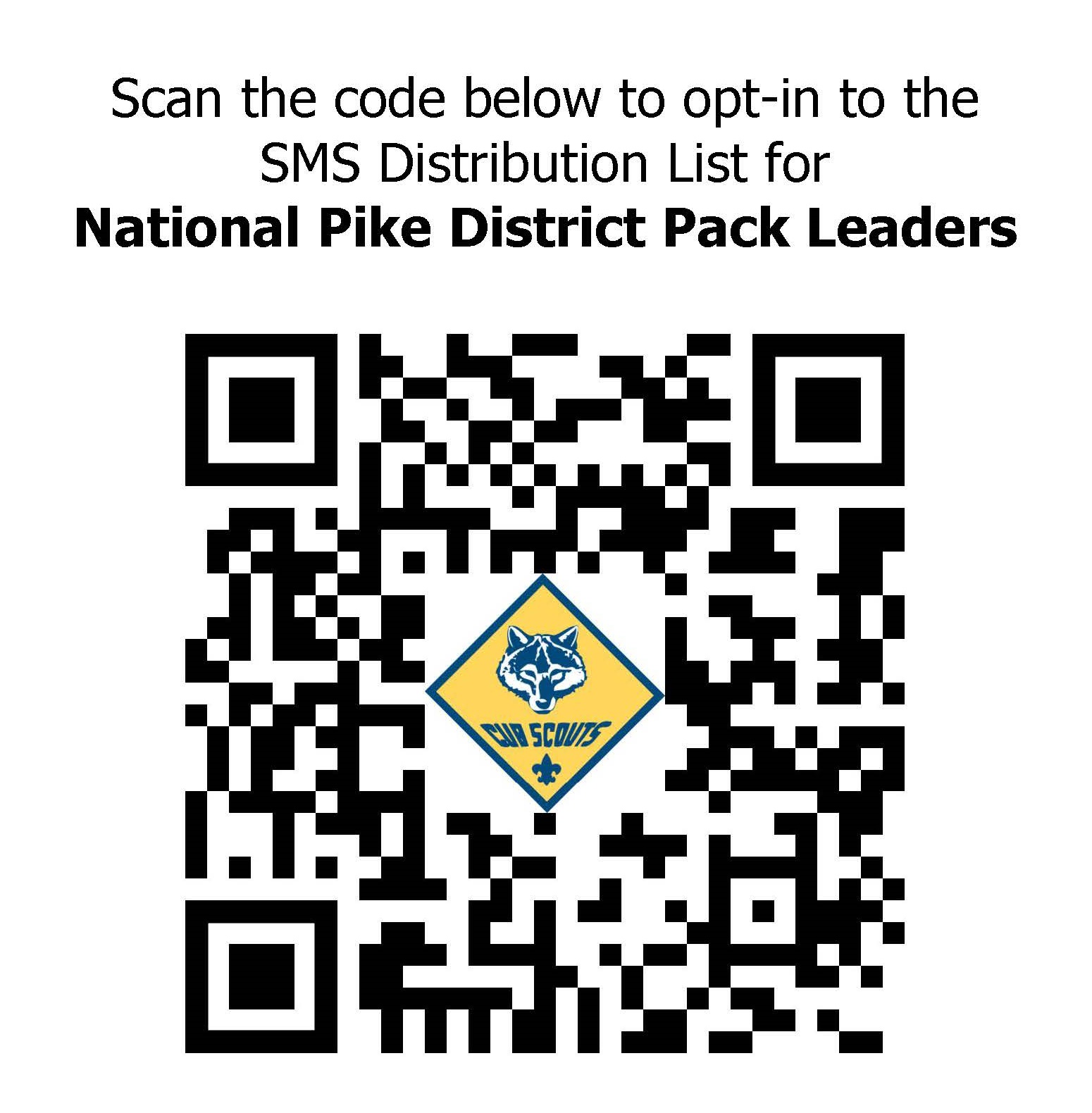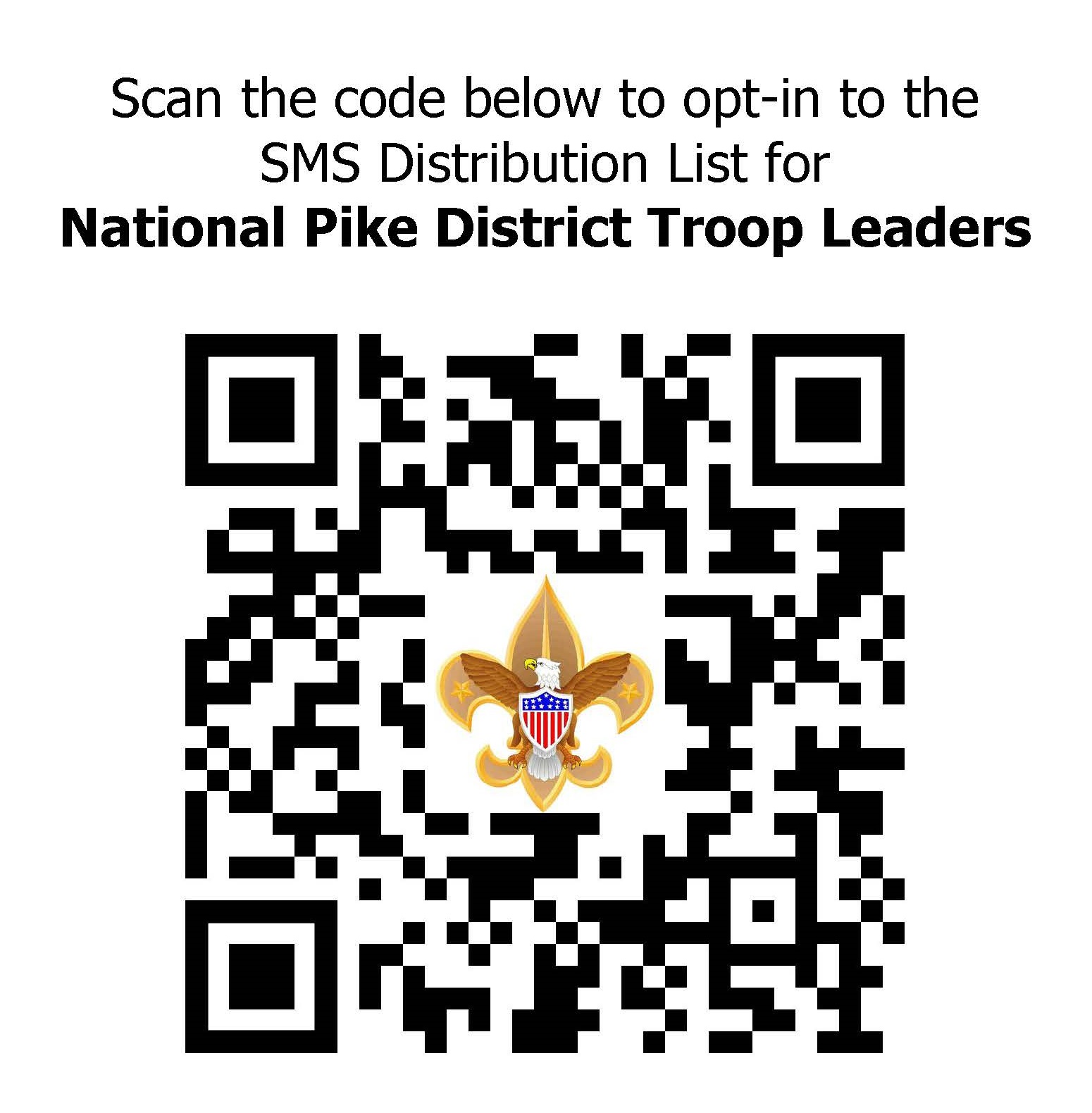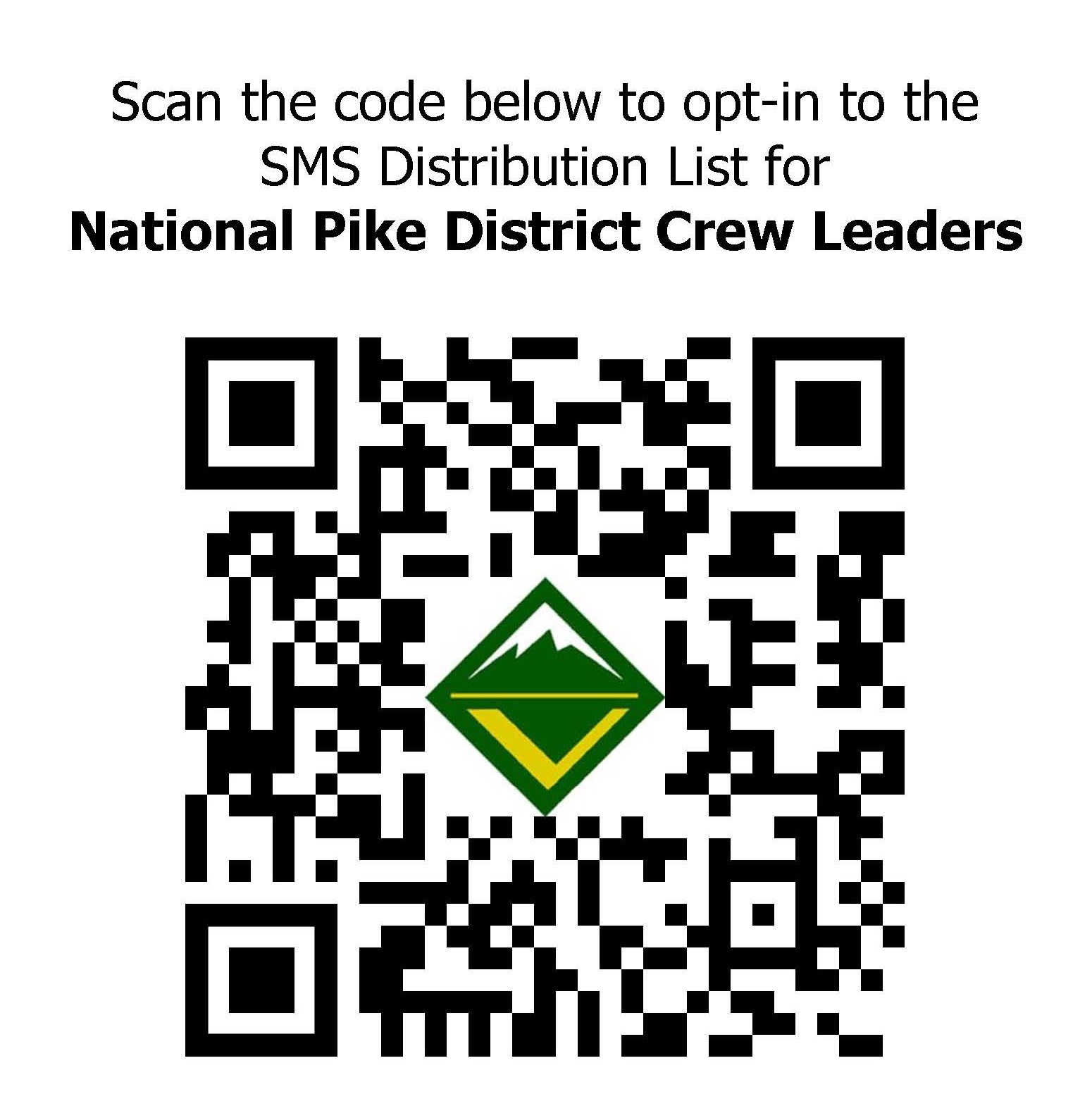 https://bit.ly/NPDPACKLDRS https://bit.ly/NPDTROOPLDRS https://bit.ly/NPDCREWLDRS
(Or click the respective links below each code)
---
2020 Klondike Derby
All Units Register HERE!
Now: Saturday, February 22, 2020, 8 AM to 4 PM, Patapsco State Park, McKeldin Area
Due to the expectation of an inch of rain overnight, the Park Service has informed us that the Klondike cannot be held at McKeldin on January 25 as planned.
All camping associated with the event is also cancelled. This event is postponed to February 22, 2020. Stay tuned for more details.
See the Klondike Program Guide or the Frequently Asked Questions (FAQ)
---
2020 Adventuree
Information and Registration HERE
March 20-22, 2020, Broad Creek Memorial Scout Reservation, Camp Saffron
---
Youth Protection Training - YPT
All registered adults must have completed the updated course.
If you still need to take the training, click here for more information.
---
District Events Blog

Click here or on "District Events Blog" in the menu bar above. To submit articles, contact Lynn at areascouter@yahoo.com or Taadie at taadie.robinson@scouting.org
The National Pike District Key 3
Dan Lentz – District Chair
Brian McGivern – District Commissioner
Taadie Robinson – District Director
---

UPCOMING EVENTS - Click on any event listed below for more information:
Webmaster: Please contact Jeannette Wild - email: jdwild@comcast.net
or the District Director, Taadie Robinson - phone: 443-573-2527 / email: taadie.robinson@scouting.org